Posted by Tammi Williams on Aug 8th 2022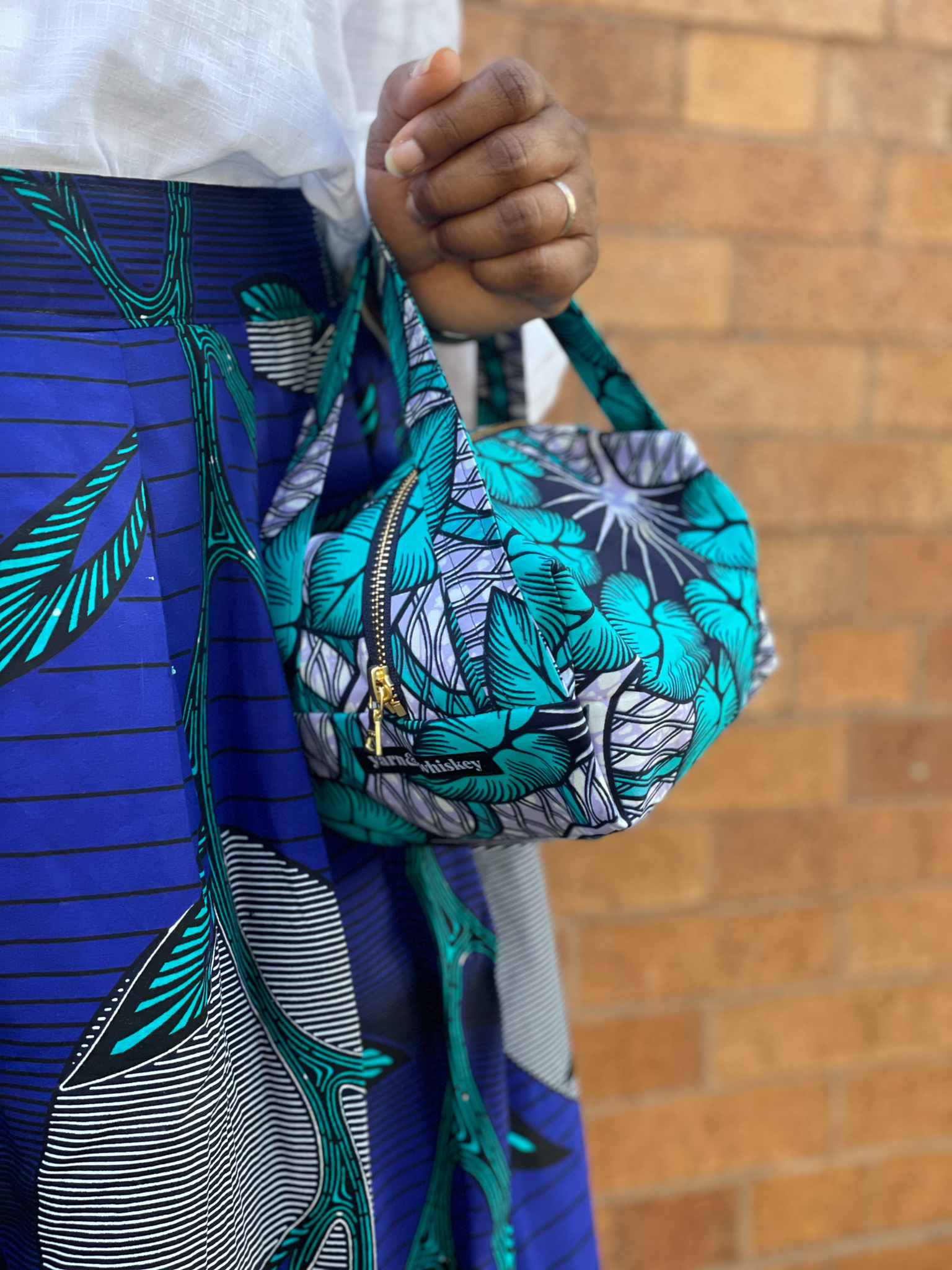 For quite some time now I've been asked about adding a strap to the Pop Up Pouch. I have resisted doing this for a number of reasons. First, I like my design as it is — it's a one piece construction and has clean lines which I find appealing. It's functional without being fussy. Second, I have a hang up about straps. I'm just really picky about them and the thought of adding them to the pouch stressed me out a little. So I resisted.
But my Aunt Sharon asked me to customize a pouch for her and she knew just how to get to me... flattery. It doesn't work all the time, but it helps when you tell me my bags are so pretty, you just want to take them everywhere. I started thinking about the best way to add straps while keeping my one piece construction. I didn't want to just plop them on.
The design idea was simple and came to me while stopped at an intersection on a ride home from visiting my grandma. Waiting for the light to change and looking at the four corners of the intersection, it hit me. The bag has four corners, why not attach the strap ends to each corner. It's so simple wouldn't disturb the one-piece construction of the bag itself. When I got home I sat at my work table, partially disassembled my extra large sample of Lavender Wedding, measured out a strap length that I liked, and sewed on a pair of new straps. When I was done, I packed it full of my latest WIP and the small pouch I use as a wallet and violå, my pouch morphed into a handbag. I was surprised by how much I liked it. I sent Aunt Sharon a picture and she liked it too. The next day, gave a large Teal Leaves pouch the same treatment and it turned into a smaller purse — the perfect size for dinner out and bar hopping. It fits my phone, my small pouch, and my headphones with room to spare.
Since I make everything to order, adding a strap as a custom option makes it easy. And why stop at a strap? You can also choose to customize your pouch with an end loop — which could be handy when using the pouch as a toiletry bag — you can hang it from a hook. I offer the pouches in 34 prints (so far) and in five different sizes (so far) and straps or an end loop can be added to all sizes.
And make sure you're on my mailing list. You'll be the first to know when new prints are released.