Posted by Tammi Williams on Sep 1st 2022
The cool breeze coming through my window at 4am as I write this can only mean one thing. Sweater weather is soon upon us. I'm going to Rhinebeck this year to shop til I drop and to meet up with new and old fiber friends. I've never tried to make a sweater in time for Rhinebeck weekend, but this time I'm giving it a go. My Rhinebeck Sweater is the Studio 54 Crop by Shay Johnson of Knit and Croshay.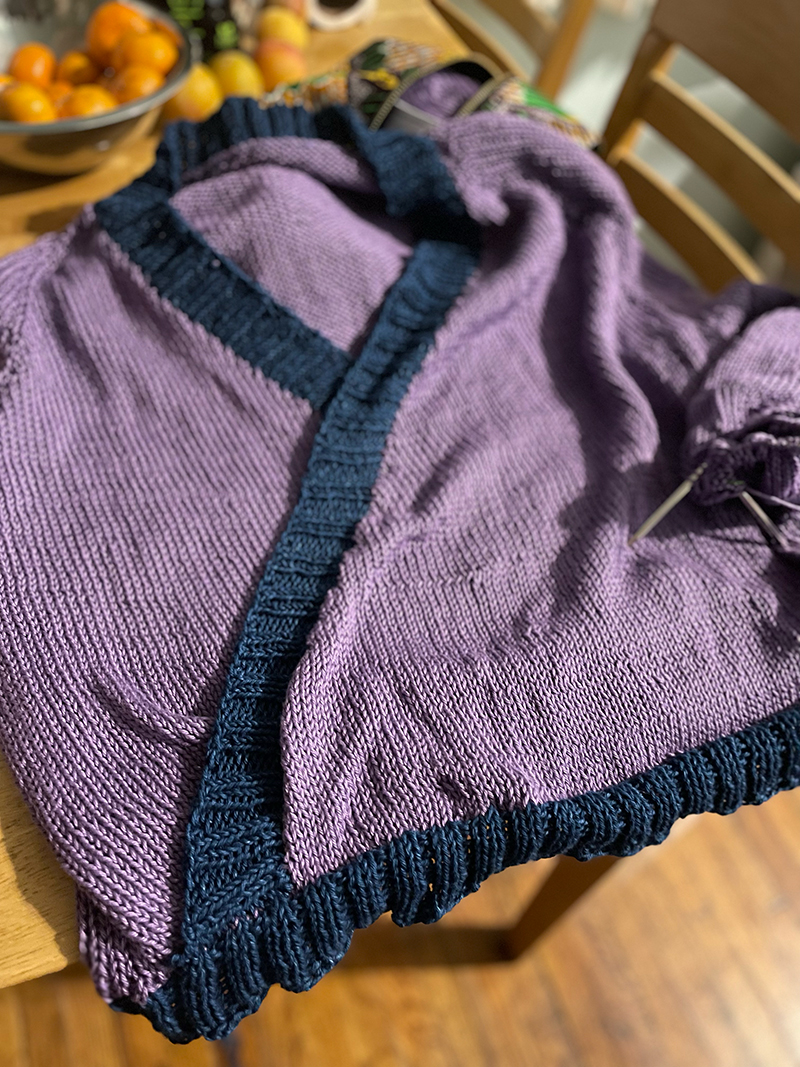 I started knitting this sweater back in April or May and am just now on the sleeves. I am using cotton rather than wool and for the ribbed sections, I dug into the stash and found some Rowan Denim yarn I bought probably 20 years ago when I first started knitting. The main color is Cloudborn Cotton DK in lavender, which I bought at Webs.
I haven't make too many changes to the pattern aside from making it less of a crop and making it with long sleeves instead of 3/4. It's an easy pattern to follow and lots of stockinette makes for great couch knitting. It fits great, despite my not swatching and I can't wait to wear it! The plan is to style the top with a wax print skirt and a yarn&whiskey pop up pouch with straps — maybe in Teal Leaves or Lavendar Wedding, depending on my skirt choice.
Just as I finished the bodice on my Studio 54 crop, I read Kay Gardiner's blog post about her Rhinebeck Sweater plans — she's making two sweaters! I see you, Kay Gardiner and I like this idea. Rhinebeck weekend includes so many events on the Friday before so it makes sense to make two sweaters. But did I have to get crazy and cast on a sweater that uses fingering weight yarn? Nope. Did I do it anyway? Yep.
My second Rhinebeck Sweater, if I can finish in time is the Gramma's Medley Sweater by Tina Tse Knits. She created this pattern after losing her grandma and as I planned to make the long drive South my dad and aunt to my grandmother's hometown to bury her beside her parents and other ancestors, I thought this was the perfect project for me right now.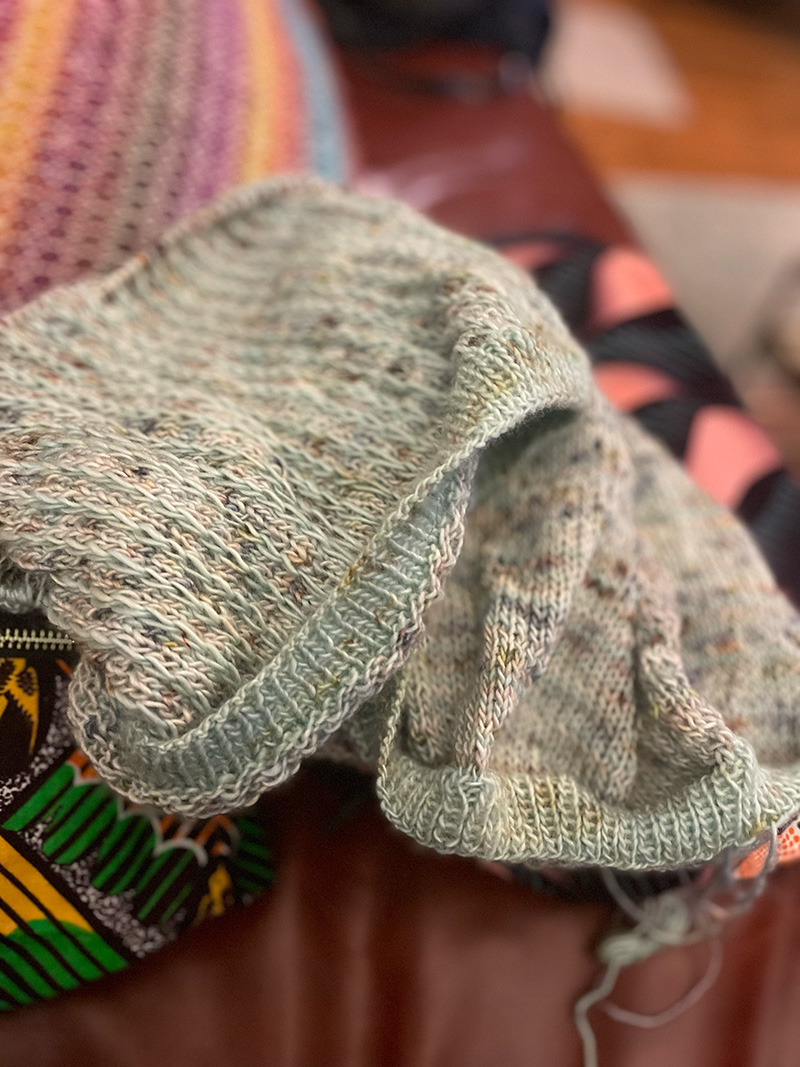 I went into my stash and pulled out some Wandering Flock in colorway Pistachio Cream, McMullin Fiber Co Sublime in a colorway called Rainy Days, and Traveling Yarn sock yarn in a beautiful colorway called Aurora Borealis. I'm only about 9 inches into the pattern and who knows if I will finish in time, but Rhinebeck sweater knitting isn't just about the finished product. It's about the process and the race to finish. We don't always finish — some people show up to the festival wearing sweaters that still have knitting needles or life lines in them. It's about being there with others who come together for the love of fiber and are proud of what they can do with simple needles, hooks, and yarn.