Posted by Tammi Williams on Aug 4th 2022
I've wanted to come out with a tote bag for a while, but I really wanted to make it mine. There are so many totes to choose from in the world and I wanted to put my own unique touch on the tote. I am pleased to bring The Martha Tote — which I have named after my grandma — into small batch production.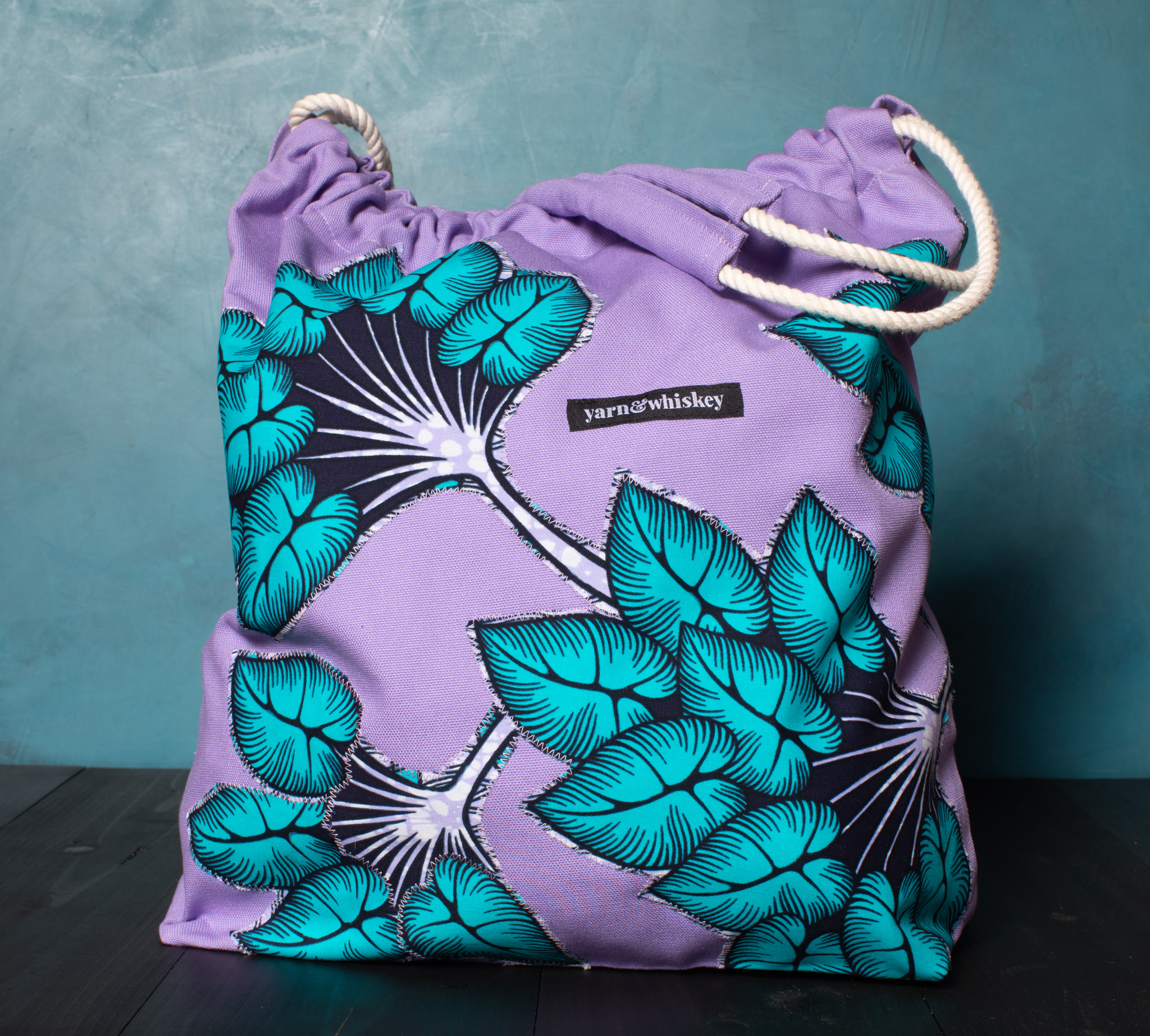 My design process began with an assessment of what I like about my favorite tote bags and a lot of thinking about how I could include some of those features while staying true to my aesthetic. I wanted the fabric to be sturdy but also wanted to incorporate wax prints. Simplicity of function as well as color and size were also priorities.
I decided on canvas fabric that I would applique with wax prints. The cotton canvas becomes a canvas on which I can create an interesting collage out of the colorful materials I've been saving for the right purpose.
Along the same lines, I decided to piece together the lining fabric with more salvaged material in a print that compliments the canvas fabric and the applique on the exterior. This gives me an additional creative way to use up these fabrics and makes each bag a bit unique/one-of-a-kind.
In considering which bag straps to use, it was easier for me to think about what I don't like about most bag straps. I wanted something sturdy, unexpected in a natural material, that was not slippery and wouldn't slide off a shoulder. I decided on cotton rope covered in the canvas. This makes the bag strong enough to carry a laptop. Making it a drawstring allow you to easily pull things in and out of the bag while keeping them secure and it makes the straps adjustable.
Size definitely matters when it comes to a tote bag. I needed the bag to be large enough to fit essentials, but not too big that it couldn't be used every day. At 17 inches wide by 16 inches long by 5 inches deep, the Martha Tote is spacious enough to be used as an overnight bag, but not too big to overwhelm you. Pair the Tote with a pouch in any size and you're organized and on your way.